Replacement Roof by Dalco
Recently posted reviews to the BBB web site. We have deleted our clients last name for privacy purposes.
"Showed up when they said they would. Estimate was delivered on time. They were able to put the roof on in the timeline we asked and the job they did was great."
Review By: Steve –Submitted: 08/28/2018″
"We had a very positive experience working with Dalco for several recent home projects: new roof, replaced a sliding door, and had siding installed in areas that were painted wood (the rest of the house is brick). **** was our sales/project manager and he was great to work with. Our selection and installation process was long due the fact that we were also having a patio installed (different builder). It was important for the projects to go in a certain order and ****/Dalco were accommodating to those needs without any issue. We had several bids for the projects and Dalco provided the best value."
Review By: Andrew 1Submitted: 08/05/2018
"We had our new roof installed in 2010 and we had a 25 year warranty. This last week, we noticed we had a leak. We notified this company and they were able to come out and do the repair at no cost to us. The weather was off and on stormy and rainy the day the repairman came out, and he still got on top and fixed our roof. GREAT CUSTOMER SERVICE. I will most likely use them for other remodel plans we have in store later this year."
Review By: rhonda Submitted: 06/05/2018
A favorite quote: "Of all the words of tongue and pen….the saddest of these are 'what might have been'." Don't be caught wondering what you might have done. A worn out roof can….NO….will leave you unprotected against the elements and severe damage. Get it replaced before you find yourself saying "I wish I would've ……..". Call us and get a new roof scheduled, NOW!
Lisa is a long time Dalco customer. We installed a new kitchen a few years ago and then replaced her roof. In 2016 she was hit by another hail storm and we were asked to come out for the second roof.
Testimonials contained in the following pages are from actual Dalco clients. No one was paid for his or her opinions. We thank all our Dalco family clients for their continued trust and support.
While replacing a roof can be a big decision, it may also be the most important one you will make. Your roof helps protect your biggest investment-your home. The color and shape of shingle is a great way to express your individual personality and add real value to your home.
If you have a leak, ignoring it can only get worse and could result in interior damage or even mold or roof deck rot.
At Dalco, we are proud to partner with Owens Corning™ Roofing and are a preferred installer.
Our factory trained contractors will make sure your roof is installed to the highest standards.
We will also work with your insurance company if the need arises to help make sure you get the most for your insurance settlement.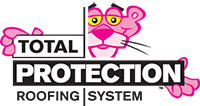 Total Protection is more than shingle deep
It takes more than shingles to protect your home. It takes an integrated system of components and layers designed to help perform in three critical areas
Seal Helps create a water-proof barrier
Defend Helps protect against nature's elements
Breathe For balanced attic ventilation
Total Protection Roofing System®